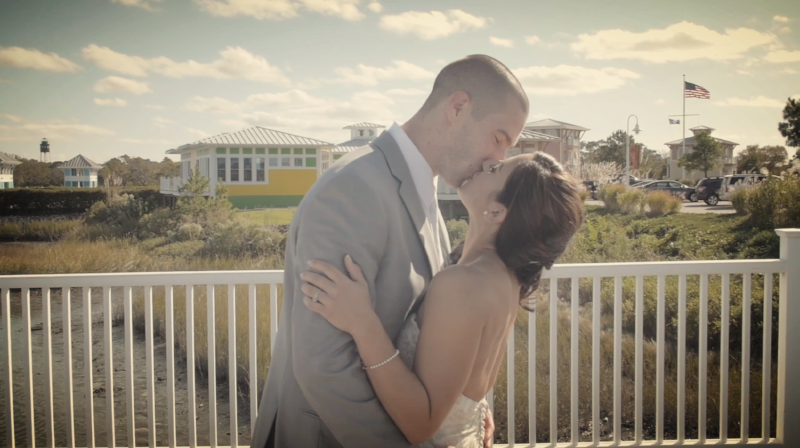 Eric and his team were absolutely amazing. From the first sit down consultation all the way through the end of the reception. They were so detailed and made sure they knew all the milestones we wanted captured. They had amazing energy and were so much fun to be around. They worked so well with my photographer who they never met prior to the wedding to make sure everyone got the shots they wanted. Their work is superb, the video was absolutely incredible and everything I could have wanted and more. We even did the video booth and hearing everyone's well wishes was amazing. I would highly recommend them to anyone looking for a videographer. They truly helped capture such a special day and Danny and I couldn't be more grateful!!
As the father of the bride, all I wanted was to make my daughter's wedding day everything that she had ever wished for, but 9 days before her wedding, the videographer we were planning to use stopped responding to my emails and would not answer my phone calls or return my voice-mails. We had several videographers respond to our pleas for help and when I made contact with Eric with EJOROMEDIA, I knew that he was the one for us. He completely understood the dilemma we were faced with and he and his wife were able to put together a package that was close to our budget. They were very professional and worked very hard to record my daughter's special day. The video that they put together far exceeded our expectations, they captured behind the scenes aspects of the wedding that many of us would have never seen. The video was so professionally made, that every time we watch it, it is like being there all over again. I would highly recommend EJOROMEDIA to anyone that wants a top shelf, professional video so that special occasion will last forever.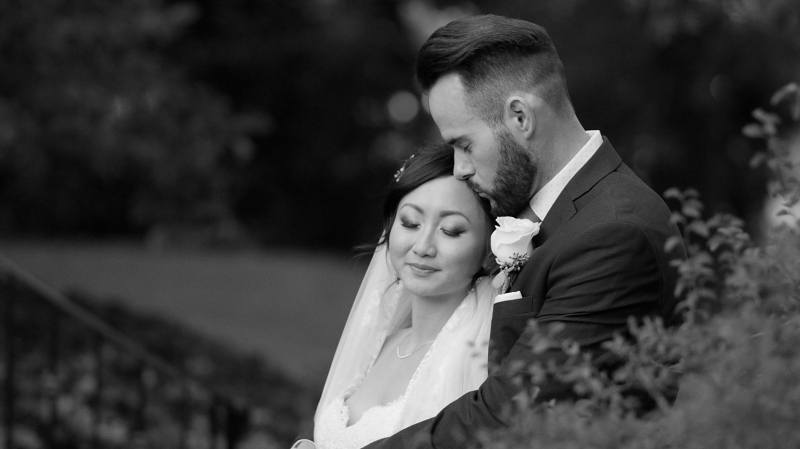 Eric and his wife Lorraine make a perfect team. They were reccomend to us by a dear friend and we are so glad we chose to include a videographer on our wedding day. From the very first meeting, we knew we made the right choice. They are so warm, welcoming, their enery amazing. It's 's such a pleasure to work with people who you can clearly see have a passion for what they do. During our conversation, I found out that one of the wedding videos I've admire for years, was the work of this very dear couple. How perfect was that?!! My husband and I planned our wedding around amazing people. And Ejoromedia was definitely one of those. They were present for the rehearsal as well as spent a bit of time on the Saturday before the big day to help us document our tea ceremony. I love that they were present for so many aspect of our journey, from our love story of how we met, to the very last minute as we exited the venue. This couple was absolutely a dream come true. They thought of things that we would otherwise overlooked the day of such as music to enjoy while we get ready. Sweet Lorraine even helped me get into my gown and helped me calm my nerves. We especially loved the cardboard cutout of ourselves that Eric incorporated as a prop to the video booth. That was a hit! That was the only way some of our guest was able to have a picture with us! To this very day, it is still enjoyed at many family gatherings! The finished product was breath taking. Our wedding was captured perfectly. It is wonderful to be able re-live those movements again. We are so happy that we decided to include a videographer for our wedding. We honestly didn't think that we would be able to afford one. We were thrilled to find out their rates were so much more affordable than any other vendor we looked into. And Ejoromedia includes so many extras!! We highly reccomend this fabulous team. Best wishes to your family and amazing business! We hope to see it continue to bloom!
"Eric is simply amazing! The way in which he brought my entire wedding to life on film blew my mind. He and his wife Lorraine were so kind, patient, and professional. They were very prompt to all of my pre-wedding and wedding events, and have hearts of gold! I highly recommend Ejoromedia for any bride seeking top knotch professional outcomes. They have your best interest at hand and you can tell that they only want the best for your wedding film. Kudos! -Shana"
"My wife and I went with EJOROMEDIA for our wedding and after meeting with Eric and his wife we knew that they were going to do great work. Well our expectations were surpassed! It was such an amazing day for my wife and I and Eric was able to capture every detail perfectly!! We couldn't be happier with choosing EJOROMEDIA to be a part of our wedding day. The final video of our wedding was amazing!!"
Eric did a great job on our wedding video. From start to finish he was very intent on capturing our relationship and showing our love. He created a beautiful story line that incorporated our families, because they were a huge part of our relationship. He did a better job than I thought possible, including using a green screen to recreate our Disney World proposal to make it look like we were really there. I knew I wanted Eric to create our wedding video when I cried watching videos on his website. I knew if I cried watching people I didn't know he must be good at his job. My new husband and I just watched our video and I couldn't stop smiling, crying, and saying how perfectly this video captured our perfect day!!!
This vendor was everything we were looking for and MORE!! This vendor does everything possible to create an original one-of-a-kind wedding film that is a keepsake forever, covering the rehearsal and the wedding day, capturing all of the special moments you'll want to watch over and over again! This vendor went above and beyond our expectations, delivering a very professional product. I consider this vendor a very talented cinematographer, not your typical videographer.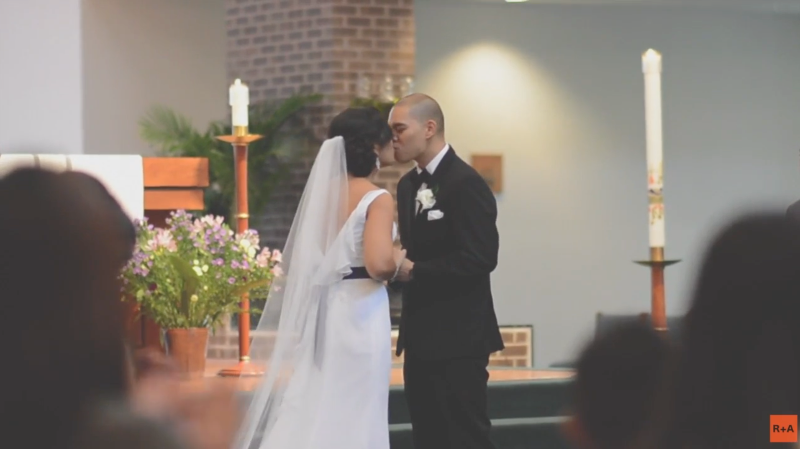 EJOROMEDIA is amazing!! Eric and Leanne are professional, flexible, and fun to work with. Most importantly, they captured one of the most important days of our life and created a unique, personalized movie. This isn't your run-of-the-mill wedding video. They included footage from the wedding day AND the wedding rehearsal. We thought that was pretty cool to them to portray a kind of behind-the-scenes look before the wedding. Prior to our big day, Eric and Leanne hung out with us for a bit. They learned about my husband and I and how we are as a couple, and they incorporated that into the movie. Now, when we watch it, we're reminded of the little things that made us fall in love with each other in the first place. We totally recommend Ejoro Media to anyone who wants an awesome movie of their special occasion! You won't be disappointed!
EJOROMEDIA goes ABOVE AND BEYOND EXPECTATIONS! Eric shows absolute passion with his work. Aside from his creative videography talent, he also has a very friendly and warm personality to go along with it. When it came to actual filming, we felt extremely comfortable working with him and Leanne. We wanted to have a slide show played during our wedding reception. Eric shared his idea to create the slide show/interview video of us and he made the idea into reality. He executed it beautifully! The video had a great impact in our reception and our family and friends absolutely loved it! It was a hit! He's also open to all ideas you throw at him and is very enthusiastic to work with you. The final product of our wedding video was completed in a wonderful and timely manner. For us to invest so much in our wedding and with our "Big Day" feeling like a blur, having Ejoro media capturing it is priceless. It allows us to relive that day every time we watch our video. Eric will film your wedding rehearsal, dinner, wedding, all the way to the reception. He will capture footage displayed in your video that you never knew happened. Do not make that mistake of not having a videographer for your wedding. We almost made that mistake and you will regret it. Let Ejoro Media capture those precious moments. They WILL input their passionate, above and beyond mentality into your video that can be shared forever. Thanks Ejoro Media for a lifetime of memories!
There aren't enough words to explain how pleased we were with the service by Ejoro Media. Eric and Leanne were amazing! They were always open to our ideas and were very professional. They took our idea of a grand entrance video and made it better than we ever imagined. Videography was the one thing we knew we were going to do for our wedding. Choosing Ejoro was one of our best decisions. We literally had to force them to go home after being with us the entire day! They go above and beyond and we are so glad that we chose them for our special day.
EJOROMEDIA is amazing! Eric was always available and prompt in answering all of my questions regarding his cinematography services. During my wedding weekend, EJOROMEDIA insisted to be present from the very beginning of the wedding rehearsal to the very end of the wedding reception, so that they could capture every special moment in detail. Eric had a vision of what he wanted in the wedding film and he knew what to do. Eric and Leanne were amazing and fun to work with which made it so easy to be ourselves. He made such an awesome wedding film. I trusted him and he delivered. Hands down, I recommend EJOROMEDIA 100%! Thank you EJOROMEDIA for capturing this special day and letting us re-live every moment again and again through your film!
EJOROMEDIA does not do videography. They do cinematography! If you don't just want a snapshot of your wedding day go with EJOROMEDIA and get a film! Eric and his sister Leanne were with us all day capturing our special day (630a-12a). Eric will do everything he can to make your day special. He loves what he does and you can tell by his work ethic. He will not make you wait months for your film but you will get it within a few weeks of your event. We are so thankful to get him so early in his career and we can't wait to see his growth in cinematography because we know it will only get better. One awesome feature he offers in his package is a videobooth. If you can, get it! It makes the end of your film that much better. If you see life-size cutouts, you're welcome!!! ;) Thanks so much EJOROMEDIA!
Eric and Leanne were amazing! They just did our wedding video and it was far more than we ever expected. We met on a few occasions, building small details for the video, and they were always more than willing to work with our crazy schedules. We got so much more for our money by using them and I could not be happier with the quality of our video. It is perfect to remember our special day and you cannot watch any of his videos without crying and really feeling apart of the special day. I am very happy with the services provided by Ejoro and I cannot wait to use them again for something special. Eric and Leanne are so kind and easy to work with. They are flexible, punctual, speedy and kind. I would recommend them to anyone and cannot commend their work enough. Definitely worth all the money, as this is possibly more valuable than wedding photos. You will not be disappointed if you use them. Just watch their videos and find out.
Where do I even start? We were referred to Ejoromedia and we are so thankful we listened! Eric and Leanne are unbelievable! Of all of our vendors for our wedding they were the absolute best, easiest and most fun to work with! From customer service, quality and value of service and professionalism-- they are unbeatable. They went above and beyond- showing more time, effort and love into each aspect of our wedding than we could have possibly imagined. Their cutout of us as well as the video booth was such a great addition to the wedding! Our guests had so much fun with both. They had our video completed in no time at all and they even provided a mini mini clip that had our friends and family in tears. You will absolutely love being able to relive you wedding over and over again!!!
Eric and Leanne did such an amazing job as our wedding videographers! I can't say enough good things about them! First, the video that they put together was everything that my husband and I wanted it to be, and so much more. As they promised, this was not just a traditional wedding video, they tell our story as well. Everything was tasteful and they caught every moment. I feel like they really personalized our video for us. Secondly, they were really great to work with. I hated even referring to them as our vendors. They came prepared for everything (I swear Eric is today's Renaissance man) and were just so nice to be around. They also worked really well with our photographers, which was nice since we were all together the entire day. From what I saw, they made sure to communicate with each other so they didn't intrude on anyone else's work. Eric and Leanne are such wonderful people, and on top of that, their work is quality!
Eric and Leanne were WONDERFUL. I can't say enough about them! Eric began working with us long before the wedding, getting to know us as a couple and getting a feel for our personalities and what type of wedding it was going to be. He was at our final walkthrough at the venue, as well as at the rehearsal dinner the day before. On the day itself, he and Leanne showed up so early that they beat the hair and makeup team! I don't know how they did it but they seemed to have been everywhere at once and captured basically everything that I would've wanted to see! Eric was very communicative at every step in the process, keeping us up to date at all times on what was going on and he responded quickly to any messages we sent. When I made a request for one particular moment from the reception that I wanted added in, he not only HAD it on tape to add in but he did it right away and had the finished video for us the next day. We were just so impressed with the quality of the final video and very happy with the end product. Having a video of the wedding day was one of the most important keepsakes I wanted from our wedding day, and Eric went above and beyond for sure. We didn't just get a play by play of the big day--we got an artistic, nuanced film. Eric's talent as a film editor and videographer is evident in his work--and most unique of all, his skill as an artist. Highly recommend Ejoro Media to anyone looking for a professional, quality videographer--it'll be a video you'll be proud to show your family and friends and keep for your children in the future. Definitely looking forward to working with Eric again in the future!
EJOROMEDIA is amazing! Eric captured my wedding with unique style! I am obsessed with the final product and recommend EJORO Media to all the brides and anyone else looking for an awesome film! Thank you so much Eric! Well done!
Did an ABSOLUTE wonderful job since we were his first wedding film. Once we were able to preview a little bit of the pre-wedding film, we knew we had nothing to worry about during our wedding day. We will definitely recommend.